Volvo vehicles will warn each other of slippery roads
April 30 2019,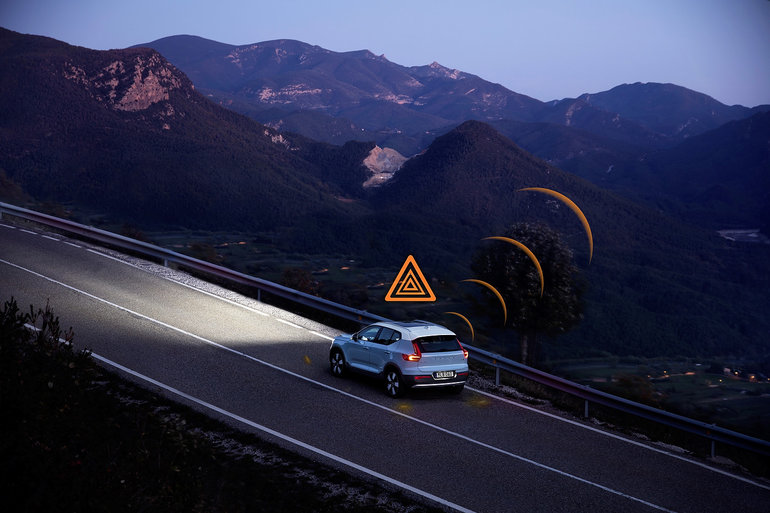 Volvo has pioneered some breakthrough safety technology over the years, and the Swedish automaker shows no signs of stopping. Its latest tech gives Volvo vehicles the ability to communicate between each other regarding poor driving conditions and alert drivers of the potential danger.
"Sharing real-time safety data between cars can help avoid accidents," said Malin Ekholm, head of Volvo Cars Safety Centre. "Volvo owners directly contribute to making roads safer for other drivers that enable the feature, while they also benefit from early warnings to potentially dangerous conditions ahead."
The idea here is that communicating between vehicles and warning drivers, Volvo vehicles can detect dangerous or slippery roads well in advance and give drivers the time needed to adjust their drive. Imagine knowing that in 20 kilometers you can expect an icy patch of road and should adjust your speed. That's what the Volvo Slippery Road Alert can do for you. There's also a system called Hazard Light Alert that warns the driver of an upcoming Volvo vehicle with hazard lights on, again a sign of danger up ahead.
The system is currently only available for Europe, but we can expect to see it eventually in North America. In the meantime, check out some of the other advanced Volvo technology available today at Van Herpt Volvo.