Need versatility, these new 2019 Volvo models are here for you
July 31 2019,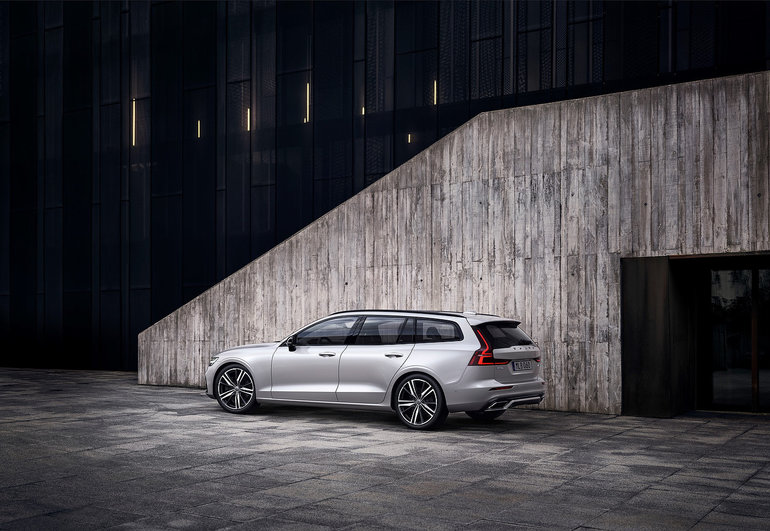 Are you in the market for a versatile and spacious and luxury vehicle? Then Volvo has probably the most impressive lineup of options to offer you. Volvo has always been known for the safety of its vehicles, but also for their pragmatic design and versatile interiors. The 2019 Volvo new vehicle lineup is no different and offers four models that will be able to meet all of your needs when it comes to your family's comfort or your active lifestyle. Let's take a closer look at some of the most versatile models offered at Volvo.
Volvo V60
The Volvo V60 is based on the all new S60 sedan but it is a station wagon in therefore offers a ton of interior space and cargo capacity with a head-turning design to boot. The new V60 is one of the coolest cars currently offered in on the market, and one of the most modern and refined as well. With 658 liters of cargo space with the rear seats up, and 1441 liters of cargo space with the seats down, the V60 offers sedan comfort and performance to go along with sport utility vehicle versatility.
Volvo XC40
The Volvo XC40 is the smallest SUV in the Volvo lineup, but it also happens to be one of the most spacious small urban luxury SUVs that you can buy in its segment. It has up to 1337 liters of total cargo space which is enough to carry your skis, your hockey equipment, or your family luggage on your next country getaway.
Volvo XC60
Next, we have the Volvo XC60 which has like it's smaller brother the XC40 more cargo capacity than any other compact luxury sport utility vehicle. It offers over 1700 liters of total cargo capacity which is more than the BMW X3, the Audi Q5, or the Mercedes-Benz GLC.
Volvo XC90
The Volvo XC 90 is the flagship luxury Volvo SUV. With three rows of seats, it has plenty of space for your entire family along with over 2427 total liters of cargo space. To learn more about the new 2019 Volvo XC lineup as well as the Volvo V60 and V60 Cross Country, contact us today at Van Herpt Volvo!