2019 Volvo XC60: Stylish Swede
May 30 2019,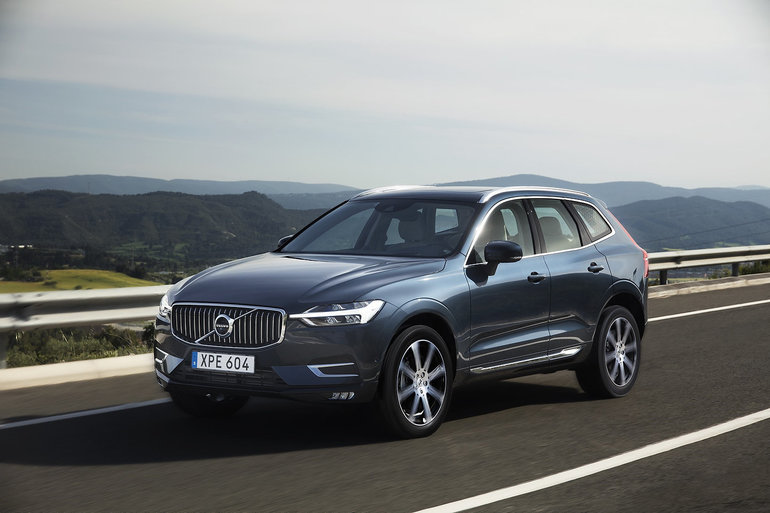 Volvos have always been synonymous with safety. Well, now they are becoming more synonymous with design and performance, and updated models like the 2019 XC60 are proof of the Swedish company's shift towards the modern and dynamic.
For 2019, the Volvo XC60 remains largely the same with only a few interior cosmetic updates being made across the lineup.
And so the XC60 largely remains the same as the previous year's model, however, that's not a bad thing at all. From the classically designed exterior to the comfortable and decidedly Swedish interior design (clean, crisp and straightforward, without too much flare), the 2019 Volvo XC60 remains one of the best-looking Volvo's in the manufacturer's lineup.
Speaking of the inside, slip into the driver's seat – or really any seat in the 2019 XC60 – and you're greeted with minimalist comfort and style, in the best way. From the diamond-pattern finishes for the air vent control knobs, to the available Driftwood trim on the XC60 Inscription, everything about the inside of this Volvo is elegant.
But also hi-tech. The 2019 Volvo XC60 features a 9-inch touchscreen in the centre stack that can even be operated while wearing gloves (bonus for winter!). There's also a digital driver display that makes everything easy to see and keep track of.
In terms of power, the 2019 Volvo XC60 has three different powertrains on offer. The first is the base T5 which houses a 2.0L turbocharged 4-cylinder which produces 250 horsepower. And while the T6 version is powered by the same engine, Volvo tweaked it slightly by adding a supercharger to the mix, which boosts performance to 316 horses. And at the top of the pack sits the XC60 T8 that features a plug-in hybrid system that pairs the T6's engine with a set of electric motors. This meeting of the engines results in 400 horsepower. All engines are paired with an 8-speed automatic transmission.
Of course, Volvo hasn't pushed aside its obsession with safety, and on the 2019 Volvo XC60 you'll find key safety features like standard lane-keep assist, available adaptive cruise control, standard automated braking, and a semi-autonomous driving mode.
To find out more about the 2019 Volvo XC60 and all it has to offer, head on over to your local Van Herpt Volvo to speak to one of our experts – and make sure you book a test drive, too.