2019 Volvo S60 : Redefining Luxury
March 29 2019,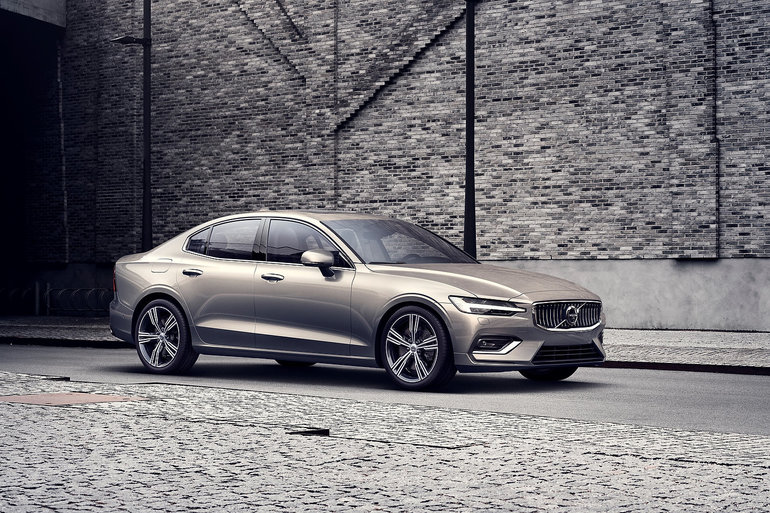 The 2019 Volvo S60 isn't just a new Volvo vehicle introduced this year. It's the new Volvo and a perfect representation of what the Volvo brand represents. Volvo's core values have always centered around comfortable, safe, efficient transport. The 2019 Volvo S60 is all of that wrapped in a beautiful design that will stand the test of time.
Driving the Volvo S60 is about a lifestyle. A lifestyle that requires you to not compromise… On anything. Comfort should not come at the expense of performance, and sportiness should not come at the expense of refinement. Your lifestyle is centered around achieving whatever you set your mind to, and the Volvo S60 is the perfect companion.
Powered by a powerful turbocharged four-cylinder engine with 250 horsepower and 258 pound-feet of torque, the new 2019 Volvo S60 is more powerful than most of its rivals, especially from Germany. It also offers a powerful T6 engine option with 316 horsepower and 295 pound-feet of torque.
The more powerful engine option is truly an engineering marvel. It uses the most advanced technologies to build and release its power, but you would never know it from behind the wheel. The car accelerates smoothly and feels composed every second. From behind wheel, you feel like the S60 can achieve anything. That's how you want to feel everyday about the world around you, and that's what you get in the new S60.
Of course, performance should be balanced. The 2019 Volvo S60 is perfectly balanced in every respect. It's composed and powerful, but also comfortable and quiet. It wraps its driver in a haven of silence and luxury with an upscale interior worthy of a much more expensive sedan. There's more space for your rear seat passengers than in any German luxury sedan, and more space in the trunk as well.
The world's most advanced safety features keep you guided on the road and warn you of any potential danger including cyclists, pedestrians and even large animals. You control your world in the 2019 Volvo S60, not the other way around.
To learn more, contact us today at Van Herpt Volvo!